Hypergoat Coffee Roasters
Regular price
Sale price
$22.00 USD
Unit price
per
Sale
Coming Soon!
Origin: Brazil, Costa Rica, Ethiopia
Cultivar: Yellow Bourbon, Caturra, Catuai, Indigenous Heirloom
Process: Washed and Natural
Roast Level: Medium
Taste profile: Chocolate, Blueberry Jam
Meet Epic Goat, where sweetness and complexity dance in perfect harmony. This blend marries boldness with nuanced layers and just a touch of acidity, creating an espresso that's as balanced as it is adventurous. Start your day off on a high note or savor it as a midday treat—Epic Goat aims to elevate your coffee experience.
Share
View full details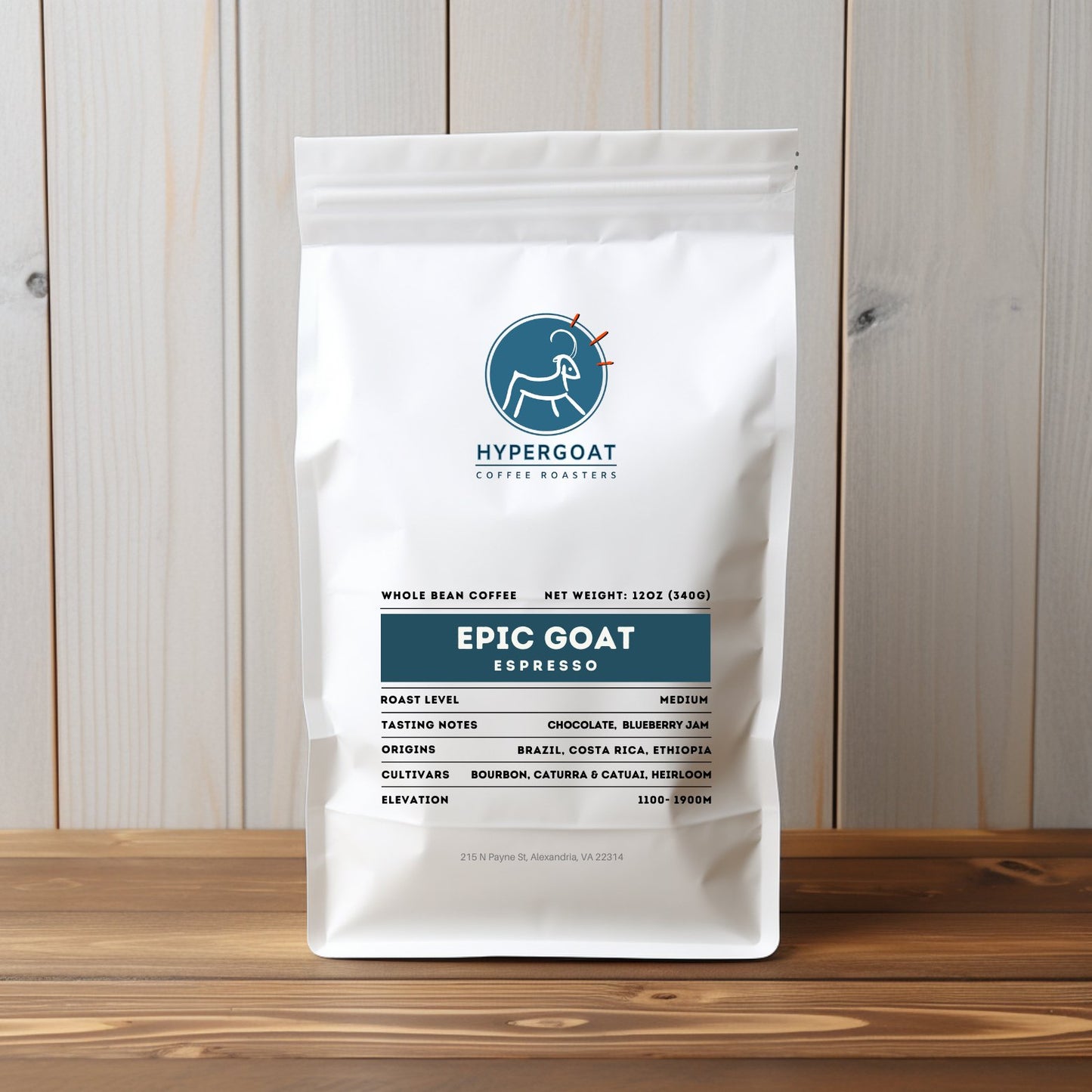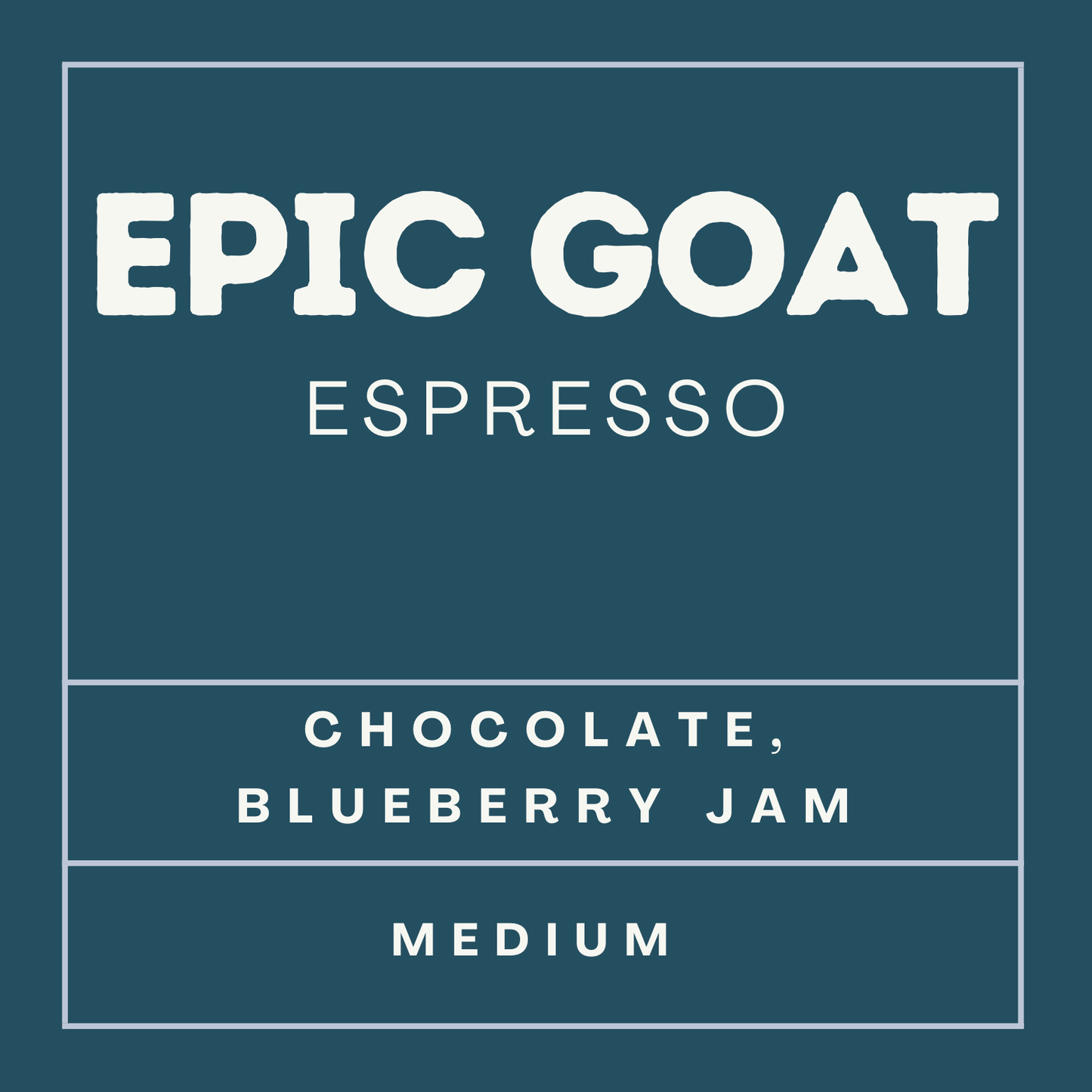 Learn more about this coffee origins.
Straight from the source

For Epic Goat, it all begins with the select beans we source. The Brazilian Yellow Bourbon lays down a robust base, setting the stage for the blend's overall sweetness. We mix in Costa Rican Caturra & Catuai to add complexity and depth. The Ethiopian Indigenous Heirloom acts like the finishing brushstroke, adding that unique floral note. We assess each bean through sample roasting and precise cupping tests. The end result is a harmonious blend that's more than the sum of its parts, steeped in both tradition and innovation.