Hypergoat Coffee Roasters
Regular price
Sale price
$18.00 USD
Unit price
per
Sale
Coming Soon!
Origin: Triunfo Verde Cooperative - El Triunfo Biosphere Reserve - Chiapas, Mexico
Cultivar: Bourbon, Typica, Mundo Novo
Process: Washed
Roast Level: Medium
Taste profile: Sweet and tart with cooked citrus fruit flavors.
The Women Triunfo Verde Cooperative coffee comes from farms nestled in the buffer zone of El Triunfo Biosphere Reserve, one of the world's most diverse forest reserves in the Sierra Madre de Chiapas. Shade-grown and cultivated with care for the environment, it supports biological corridors for animal migration. The cooperative empowers women farmers, addressing challenges like domestic violence and economic dependence, and fosters initiatives like FinMujer to enhance women's financial independence.
Share
View full details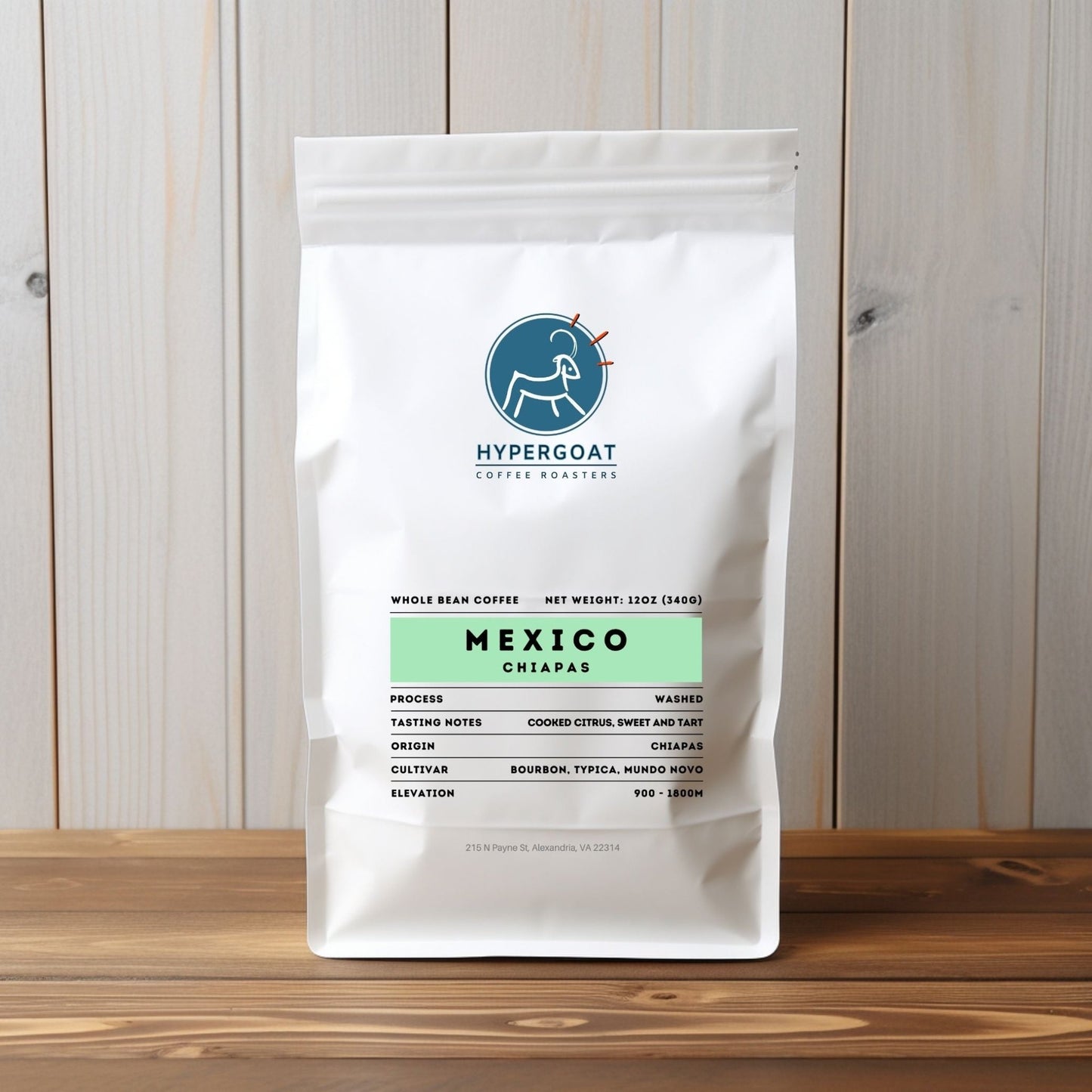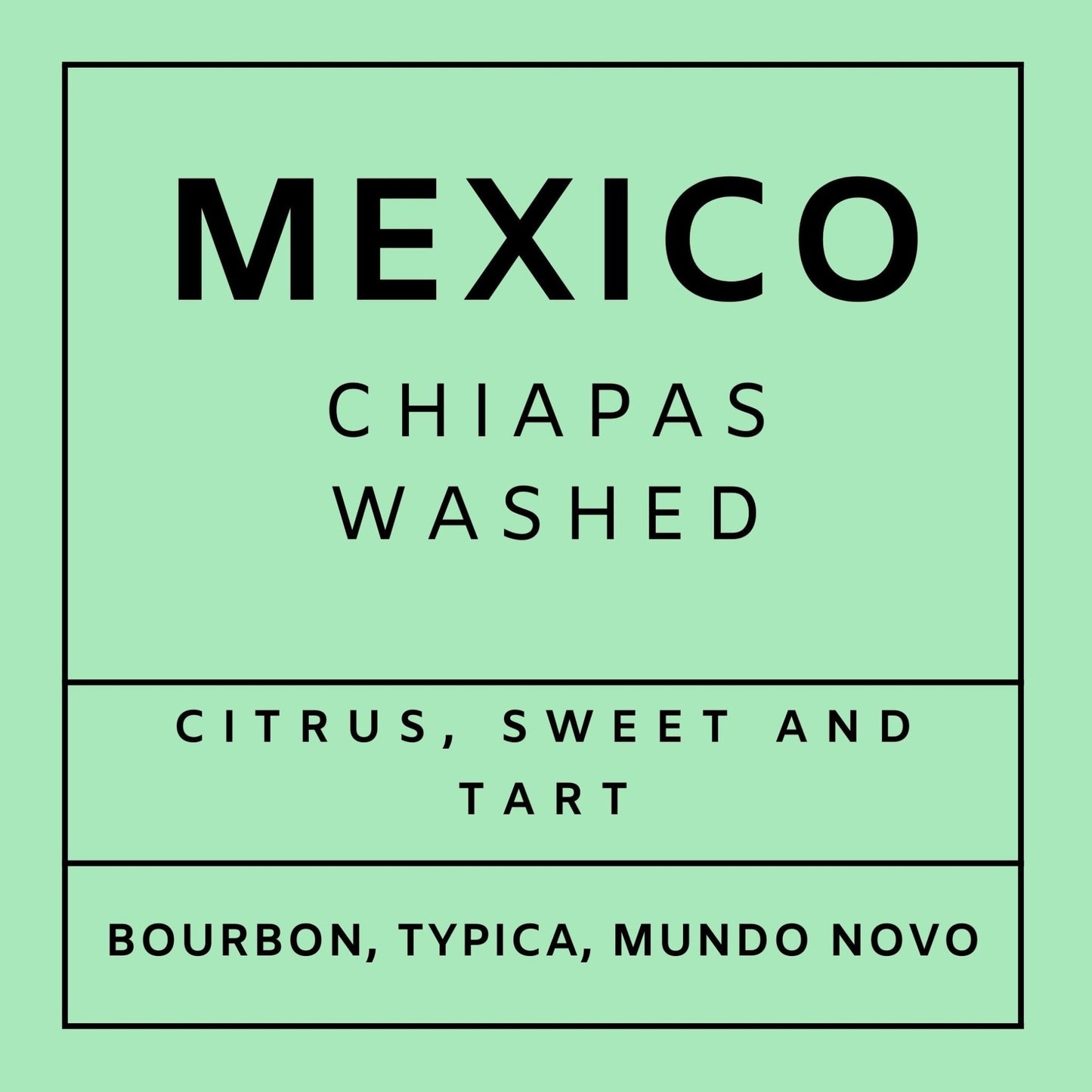 Learn more about this coffee origins.
Straight from the source

This description was taken from the website of our suppliers, Cafe Imports.

Women Triunfo Verde Cooperative
The farms contributing to Triunfo Verde Co-op are located in the buffer zone of El Triunfo Biosphere Reserve. The biosphere is located in the highlands of the Sierra Madre de Chiapas. El Triunfo Biosphere Reserve is one of the world's most diverse forest reserves. This reserve contains Mesoamerica's largest continuous cloud forest, and it serves as a refuge to thousands of plant and animal species. El Triunfo is a rare and valuable sanctuary which requires continued protection. All the coffee they produce is shade-grown, and biological corridors are created in order to facilitate bird and animal migration.

Triunfo Verde Co-op comprises 346 members and is managed by Hugo Lares, with quality control supervision by Calixto Guillén. Calixto is a highly motivated leader and is committed to quality: He has been very excited about the microlot project between TFV and Cafe Imports.

The women's association for Triunfo Verde Co-op has 51 members who have come together in order to collectively face some of the issues that affect women farmers in Mexico, including gender-based domestic violence, legal obstacles to obtaining land ownership, limited opportunities to diversify the family income, fewer educational opportunities, and economic dependence on men. Specifically the group has come together to launch a financial program for women called FinMujer (Financing of the Coffee Woman). This initiative seeks to distribute funds for farm renovation, home improvements, the establishment of savings funds, and more.