Hypergoat Coffee Roasters
Regular price
Sale price
$25.00 USD
Unit price
per
Sale
Coming Soon!
Origin: Kore village in the Kochere district, Yirgacheffe, Ethiopia
Cultivar: Indigenous heirloom varieties
Process: Fully washed and dried on raised beds
Roast Level: Light
Taste profile: Juicy acidity and clean sweetness with strong perfumey jasmine, fresh apricot, and fresh lime flavors.
Here's a classic Yirg! This light roast coffee comes from the Kochere "district" or woreda within Yirgacheffe, and is composed of indigenous heirloom varieties, which is typical for coffees coming from this origin. The cherries are manually picked ripe and depulped the same day. There is usually a fermentation period of 8–12 hours in open-air tanks, then washed in water channels to remove the mucilage. The coffee seeds will be spread on raised beds to dry for 5–15 days, depending on the weather.

Share
View full details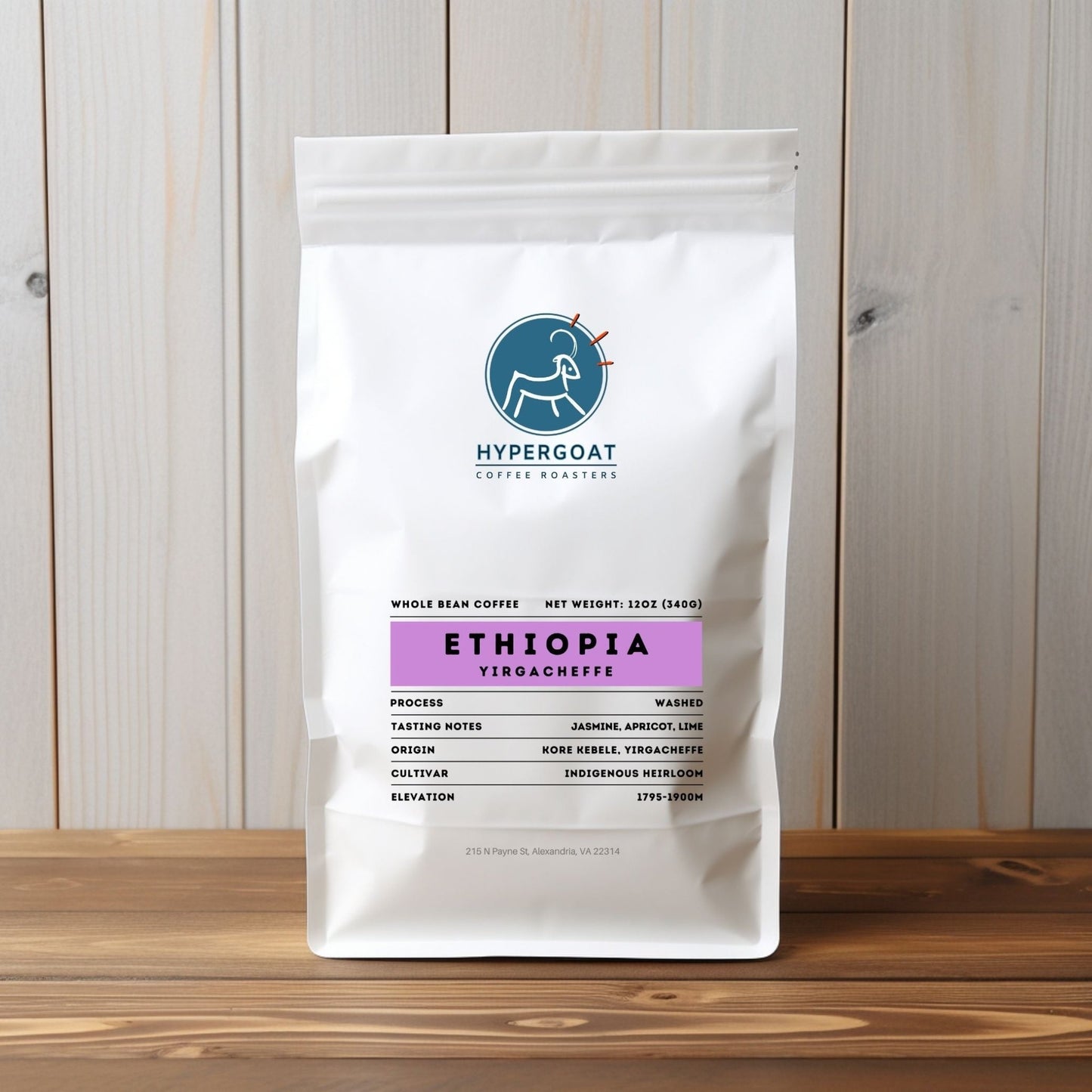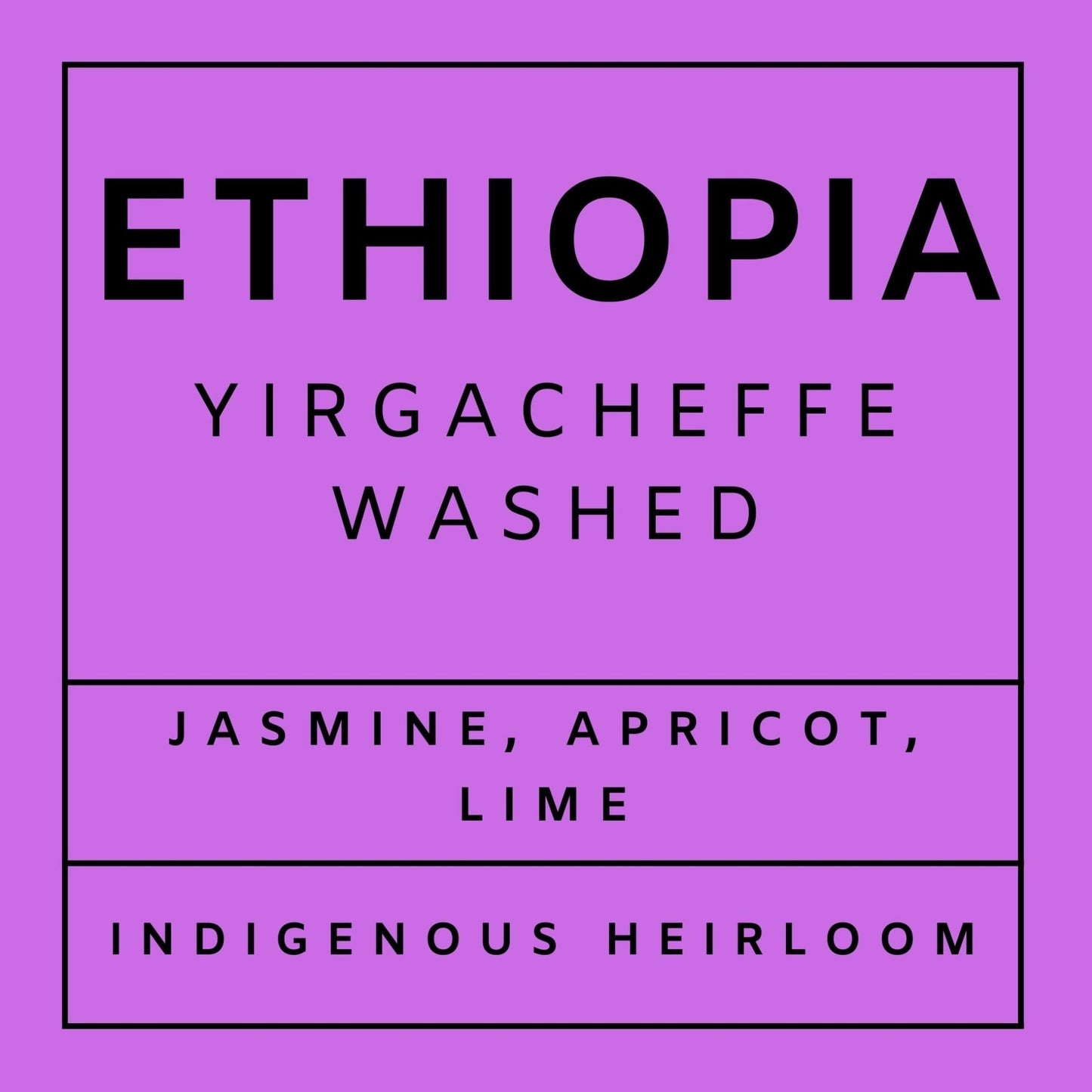 Learn more about this coffee origins.
Straight from the source

This description was taken from the website of our suppliers, Cafe Imports.

Kore is the village, or kebele, where this coffee is grown and processed, in the Kochere "district" or woreda within Yirgacheffe. Kore is about 25 kilometers from the center of Yirgacheffe Town. Kochere is southwest of the town of Yirgacheffe and near a little village of Ch'elelek'tu. Kochere coffees have a strong fruit tea-like note that comes along with the citrus and stone fruit. The coffee is picked and delivered to the Boji washing station, depulped within 12 hours, and washed using spring water. The soils in this region are red-brown clay soil, about 1.5 meters deep.

Coffees in Ethiopia are typically grown on very small plots of land by farmers who also grow other crops. The majority of smallholders will deliver their coffee in cherry to a nearby washing station or central processing unit, where their coffee will be sorted, weighed, and paid for or given a receipt. Coffee is then processed, usually washed or natural, by the washing station and dried on raised beds.

The washing stations serve as many as several hundred to sometimes a thousand or more producers, who deliver cherry throughout the harvest season: The blending of these cherries into day lots makes it virtually impossible under normal circumstances to know precisely whose coffee winds up in which bags on what day, making traceability to the producer difficult. We do, however, make every available effort to source coffee from the same washing stations every year, through our export partners and their connections with mills and washing stations.

Typically farmers in this region don't have access to and therefore do not utilize fertilizers or pesticides in the production of coffee.

Source: Cafe Imports