Hypergoat Coffee Roasters
Regular price
Sale price
$20.00 USD
Unit price
per
Sale
Coming Soon!
Origin: Pedralva, Minas Gerais, Brazil
Cultivar: Yellow bourbon
Process: Full natural and dried in the sun
Roast Level: Medium
Taste profile: Dark Chocolate, baking spice, Lemonade
Enjoy this medium roast Yellow Bourbon coffee from Carmo de Minas Region. Full natural and sun-dried, it carries the flavors of lemonade, baking spice, and dark chocolate. Its low acidity and marked sweetness make it great for both espresso and drip brewing methods.
Share
View full details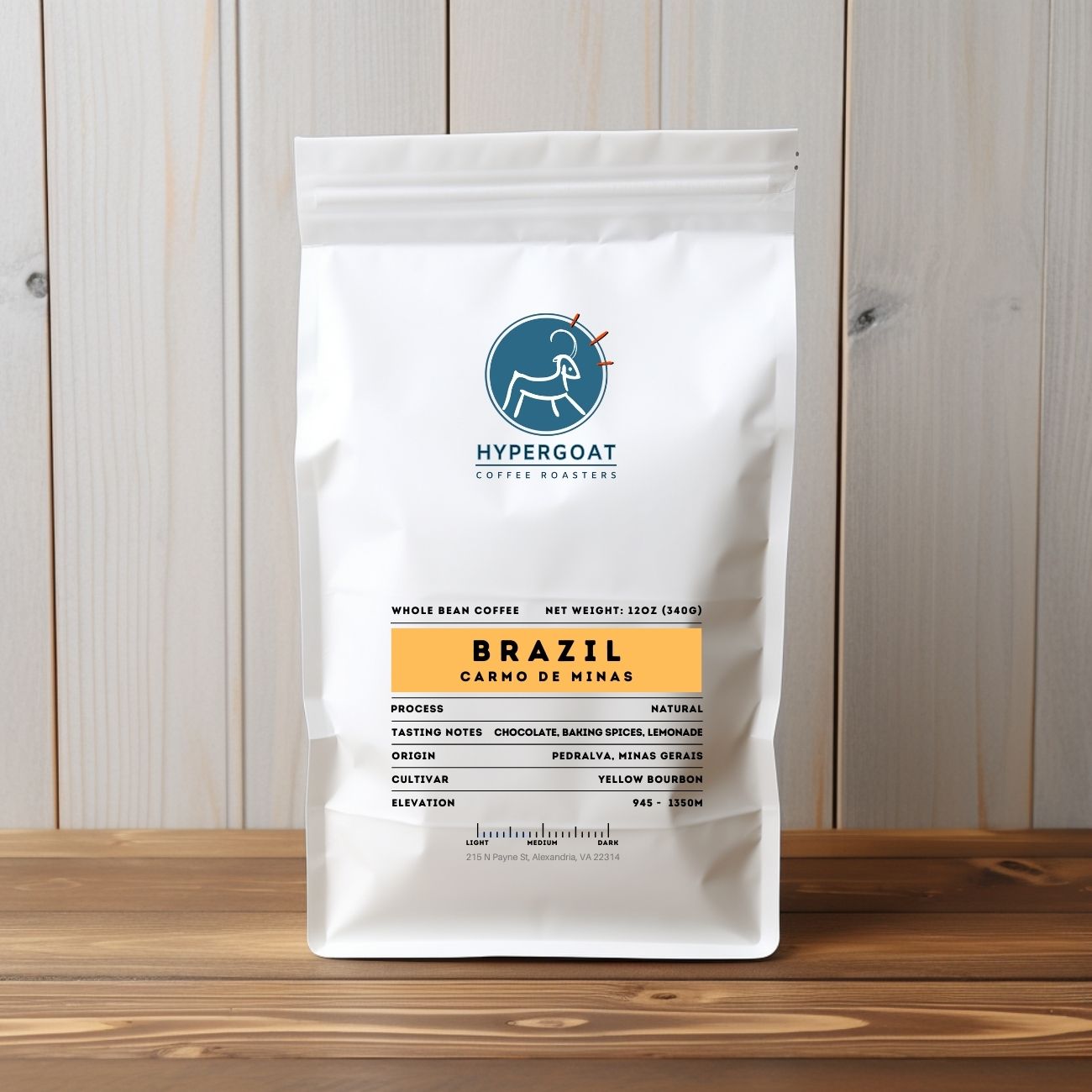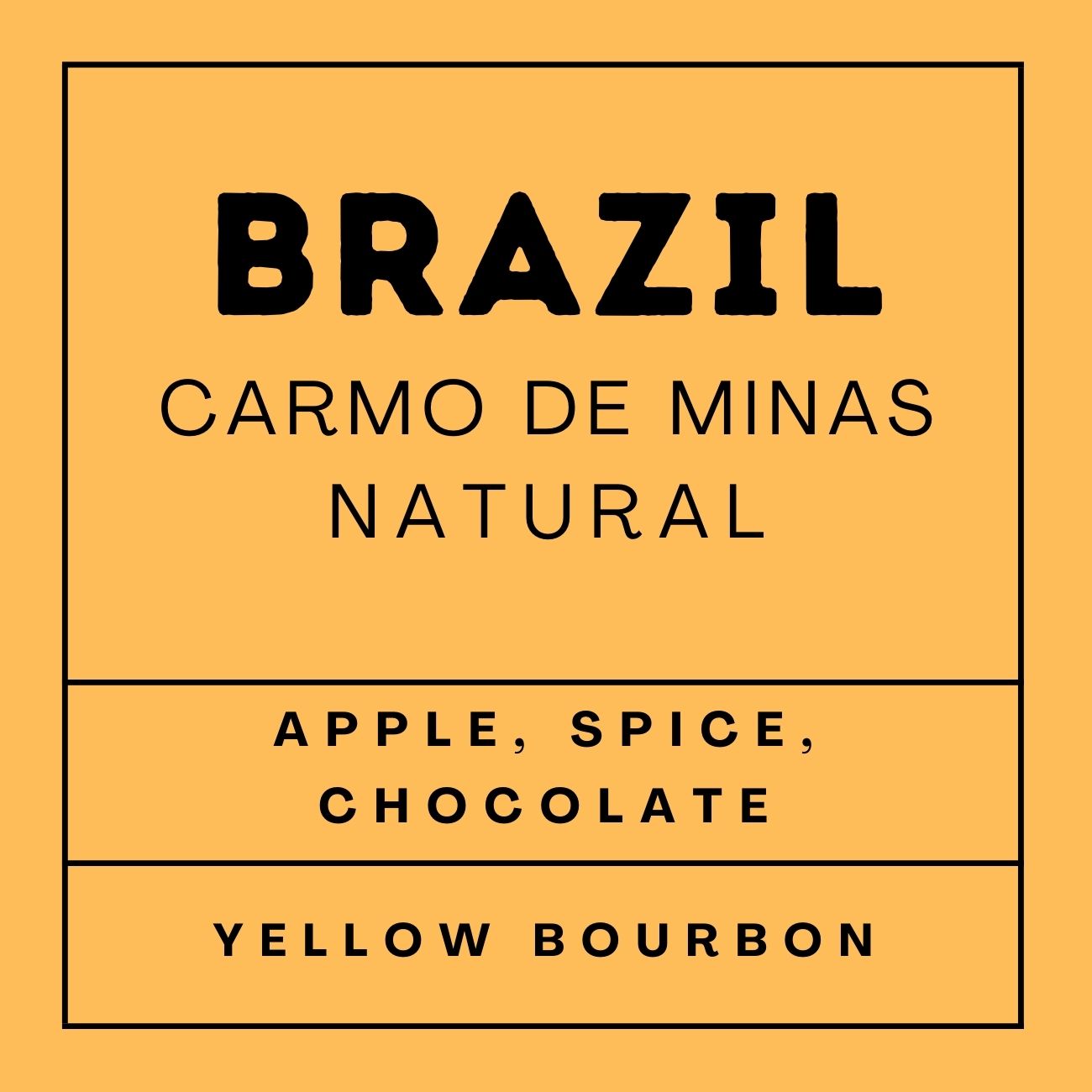 Learn more about this coffee origins.
Straight from the source

Minas Gerais is the largest of the three major Brazilian growing regions with six micro-regions, which account for 50 percent of Brazil's production. From this volume of coffee, we have plucked a special treat traceable to a single estate in Sul de Minas, which is known for its rolling hills and uneven terrain lending to farms that are small to medium in size. Rinaldo de Castro Junqueira has a 700-acre estate called Fazenda Furnas in Pedralva within the Carmo micro region. During the harvest, coffee cherries are picked and floated to remove less dense and damaged coffee, and then placed on patios or raised beds to carefully reduce moisture to 11 percent and then carefully stored until it is time for milling and export.

Source: Royal Coffee